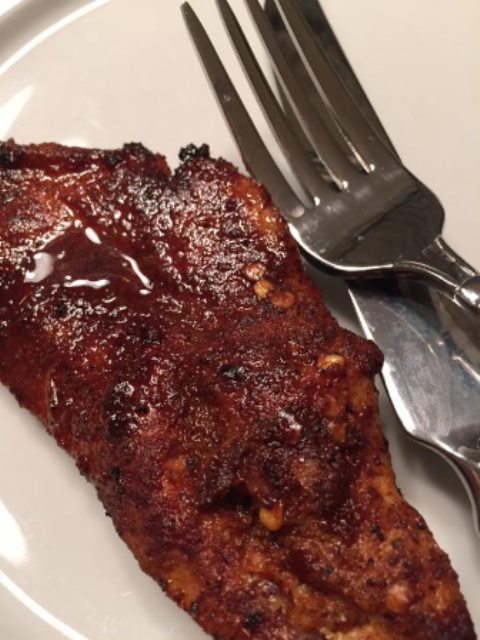 Sweet & Spicy Balsamic Honey Glaze Chicken
Instructions
Preheat oven broiler. Line a rimmed baking sheet with foil and brush lightly with olive oil.

Rub chicken breasts with Chipotle Olive Oil.

Combine paprika, Brown Sugar, chili powder, Mike's SPG and crushed red pepper in a small bowl. Coat chicken with the spice mixture and lay on baking sheet.

Broil the chicken for 4 minutes on one side then flip. Broil the other side for 4 more minutes (or until chicken is cooked through).

While chicken is broiling, combine honey and Hickory Smoked Balsamic in a small bowl.

After chicken is cooked through, brush each side liberally with the honey/balsamic combination. Return chicken to the broiler for 2 minutes until the glaze thickens and caramelizes.

Remove from broiler and transfer to a serving plate. Serve hot with any glaze left on the bottom of the baking sheet.