Local Restaurant Users of Olive Oil Marketplace Products
Seven Bar & Restaurant
7 South High Street
Belleville, IL 62220
(618) 277-6700
Mac's Downtown Alton
315 Belle St
Alton, Illinois 62002
LuciAnna's Pastries
607 E. Broadway
Alton, Illinois 62002
Help Those in Need
COMMUNITY HOPE CENTER IS WHERE HELP AND HOPE ARE FOUND IN JESUS.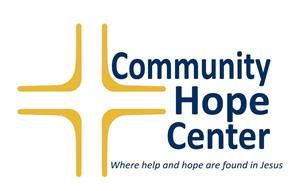 For the past 28 years, CHC's has served individuals and families experiencing financial hardship, whether their circumstances are temporary, short-term, or long-term. We help by offering groceries, clothing, toiletries, household items, prepared meals, haircuts, and other services free of charge. We share hope by extending friendship, compassion, and encouragement to our clients each time they visit.
Our desire is that all who come to Community Hope Center will experience the love of Jesus through our actions. We do this by emphasizing five core values that are central to Community Hope Center's mission.
1201 Hope Center Lane
Cottage Hills, IL 62018
www.hopecenters.com
618-259-0959 Ext. 226