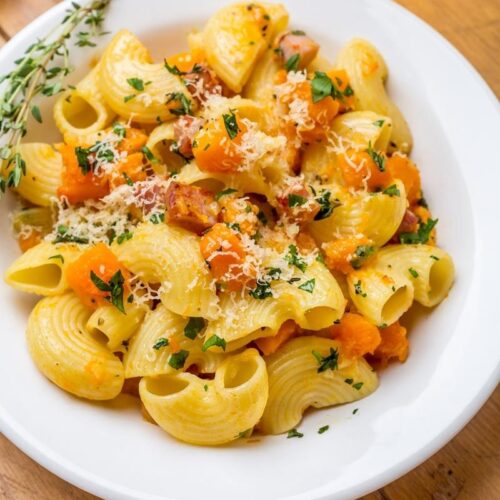 Drunken Pasta
CLICK HERE or the highlighted products within the recipe to order products suggested for recipe  
Instructions
The morning before dinner cut the baby squash into bite sized pieces and toss with the Sea Salt and Balsamic Vinegar in a zip lock bag and place in the fridge to marinate.

Pour the red wine into your favorite pasta pot and boil. Add pasta to the red wine and cook normally.

While the pasta is cooking, saute the marinated veggies in the Meyer Lemon Olive Oil, and set aside, keeping warm.

Next in a dry skillet over medium to low heat toast the pine nuts.

When the pasta is al dente drain and toss all ingredients with the Picual EVOO.

Garnish with Rosemary and Parsley

Serve and Enjoy!
Notes
CLICK HERE or the highlighted products within the recipe to order products suggested for recipe