Help Us Shelter Those in Need
We need your help to shelter homeless women and children.
House of Hope Shelter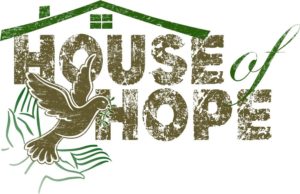 1201 Hope Center Lane
Cottage Hills, IL 62018
www.hopecenters.com
618-259-0959 Ext. 226
They offer three ministry opportunities at HOH for church groups, families and individuals in the area. Their goal is to share and become a part of the good news of Christ to the lost, broken, and hurting and bring about transformation in those lives.  House of Hope's long-term goal is to open their debt-free facility as a shelter, permanently.  To work toward that goal, they work to give opportunity to churches and community to engage with our homeless and less fortunate.
The three ministries they offer at this time are, Soup for the Soul Soup Kitchen, Adopt a Night of Hope, and the new Garden of Hope.